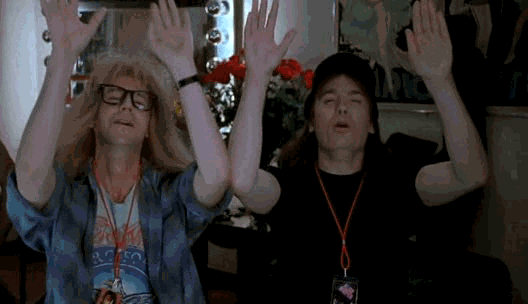 ::bows at your feet once again::

In a nutshell, I F'love this book! It's an emotional roller coaster that you seriously won't want to get off.
I feel I must start with this because I know a lot of people are going to have an issue with it, and then we are going to move on to the awesomeness that is, Avery Aster!

If you are hoping for a straight up standalone M/M, then this book is not for you. Sadly, this isn't Blake's story, or a standalone. This is more a Manhattanites story. It has Major life events from everyone all rolled into one and if you haven't read the other's, you may have a hard time keeping up. Now, while I f'love the girls hard, I was a little . . . . sad that they kind of just took over, in true Lex, Taddy and Vive style, what was meant to be Blake and Mig's story.
BUT I still f'love this story and the gang that I cannot justify giving it less than 5 stars.
Now, on to the awesomeness.
After being in a loveless and sexless marriage for the last 5 years that was riddled with lies, secrets and cheating, on Diego's part, Blake is skeptical that he will get his HEA.

With the divorce finally final from nutcase Diego, he is back on the market with a new attitude and with the help of his friends, has one hot list of insane sexual desires to fulfill. And what better person to help him fulfill those desire then his best friend, Miguel. Only problem, Miguel has been in love with Blake since the day he laid eyes on him.
Miguel is still in the closet about his sexuality with his family, but the majority of Manhattan knows him as the "Top Player." His close friends also know that for the last 10 years he has been in love with the man he let walk down the aisle with the wrong guy. Only Blake is clueless on that fact.

Now he has the chance of something he has always wanted. Blake in his bed. Get ready for off the charts hot sex, some water sports (and I am not talking about water polo, I'm talking the "golden" kind hahaha) extreme topping, losing the V-Card and some very sweet, tender and down right hilarious moments.

What starts as one week of Mig's Needs for Blake's Desires turns into something much more. While these two struggle with letting the other in, they learn about each other and more importantly, they learn about themselves.
Only question is, can Miguel's heart handle it when the week is up, or will Blake have a change of heart about relationships?

As I said earlier, this is a Manhattanite's story, so on to the girls, Thor and Diego, or what I can say without giving away major spoilers.

In previous books it has mainly been all fun loving, sexy as sin and carefree. That is not the same entirely the same for this one.

We get very little drama from Thor and Taddy in this one, but Vive and Lex happily take the spotlight. Vive has always been the party-goer of the group, but when you start passing out and having booze for breakfast, something has to change. Either your friends, or yourself.

Lex is living the dream. Her company is skyrocketing, she has her adorable son M2, her amazing family and friends and is set to marry her real life Prince, seriously what could go wrong?  Well, everything when not everyone is as happy.

Medical emergencies, secrets, shocking documents from the dead, drunken heated arguments, rehab, love, family, laughter, FBI and a canceled wedding is just a taste of what these crazy Manhattanites have in store for you!

Seriously guys, I can't tell you much more without someone bitching about spoilers, so go grab it now. I mean it's AVERY FUCKIN' ASTER! You wont be disappointed!