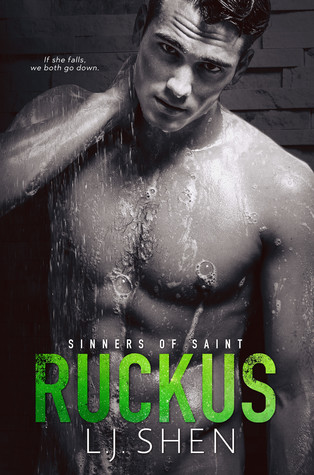 Ruckus:
Sinners of Saint #3
I never liked Dean I thought he was a self-righteous asshole and after reading his story he still is but I like him. He's actually a better person than I thought he was.
I love how he is with Rosie, his constant hitting on her in his sweet dirty way would have melted anyone's else panties it did Rosie as well but she was determined not to falter and she had her sassy retorts.
As I was reading about the other hotholes, I have missed them other may not understand their relationship but it is what it is.
I cry a few times, knowing Rosie's fears for her life was heartbreaking due to her illness and Dean's situation I did not see that coming that was a shocking revelation.
This series gets more amazing as it goes along. Absolutely loved it
* ARC PROVIDED BY THE AUTHOR FOR AN HONEST REVIEW *