Tag Archives:
Jenna Galicki

MC is my fave genre I could read them for days.
If you're a MC whore like myself you are going to love this Book for Boobies.
It is a great MC collection already featuring two of my faves Nina Levine and River Savage.
I have now added more to my collection as you can never have enough right.
Every single story leaves you wanting more. It will have you downloading books from the featuring authors and joining their face book pages.
The sex scenes will have you removing your panties once or twice and you will definitely get your fill of alpha biker.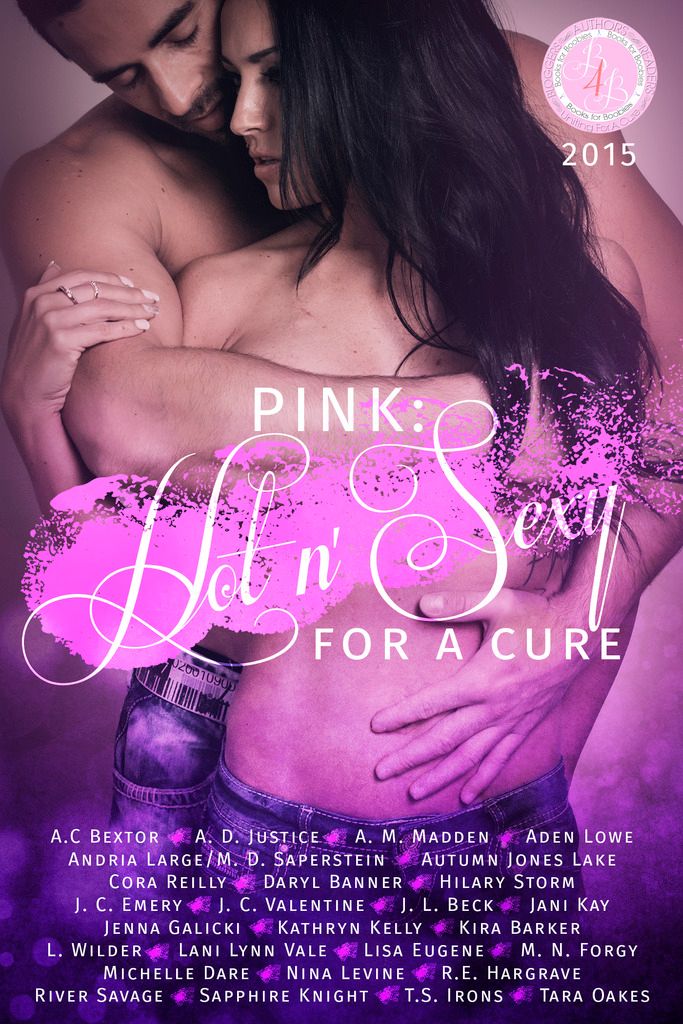 To be released on October 1st, 2015 and only available for a limited time!
Join 28 of today's hottest romance authors as they introduce you to their most memorable and beloved characters in an all-new, exclusive, scorching scene. All proceeds of this year's anthology will be donated to The National Breast Cancer Foundation, to help support women in need of mammograms.